Welcome To
The Old Vicarage Campsite

Opening Dates
Summer 2023
26th May- 25th September
A spacious, tent-only site with campfires in the Norfolk Broads.
Camping Prices
Summer 2023 - per night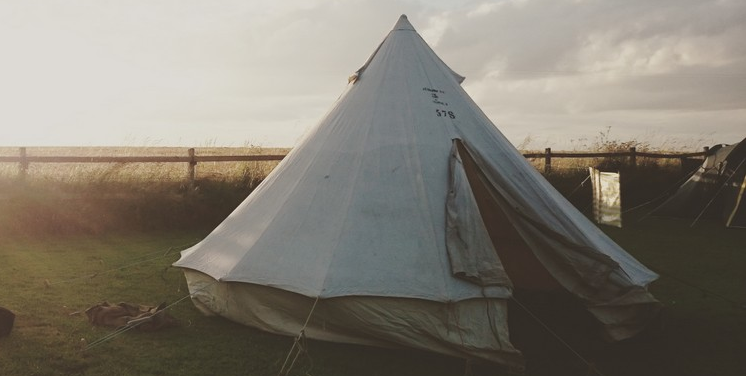 Campfires
A campfire is an important part of outdoor living. With our unique Bernie Brazier fire pits you can have a real wood fire, cook on the hotplate and enjoy the simple pleasure of sitting around a campfire. We sell reasonably priced, well seasoned firewood on site.
Tents only.
We are a tent-only site. We welcome all forms of fabric accommodation; tent, tepee, wigwam, yurt, bivvy, swag, gazebo, even a bedsheet tied between 2 sticks. We don't accept caravans, campervans, motorhomes, roof tents, trailer tents or people sleeping in their cars.
Car-free campsite
Cars stay in the car park. Campers go on the campsite. They are side-by-side, but by keeping the 2 separate we have a quiet, relaxed atmosphere and a safer space for kids to play. We provide wheelbarrows for ferrying you stuff between the 2. (Your tent will be between 5m and 120m from your car, depending on where you choose to pitch)
Pets
We welcome responsible pets with well behaved owners. Normal petiquette applies.
No boundaries
Pitch where you want. Whether you want to gather with friends or tuck yourselves away, it's up to you to choose where and how you pitch. We have loads of space for the biggest tents and shelters.