All about
The Old Vicarage Campsite
Hi, I'm Bernie and I'm the man behind the Old Vicarage campsite.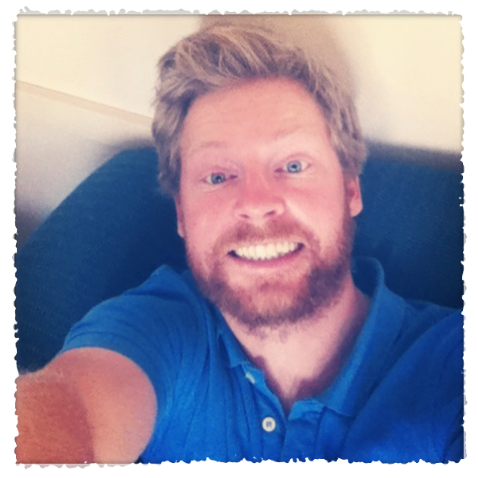 I grew up on this farm and have spent much of my life enjoying the outdoors. From my first cub camp, aged 7, I've always loved camping. Being comfortable living in the great outdoors is a great asset to life, and has allowed me to see and explore places that would be otherwise out or reach- either geographically or financially. As a camper I can travel further and stay for longer. I have an adventurous spirit and like to travel by any means possible- car, on foot, bicycle or motorcycle. But my preferred choice of accommodation is always a tent.
I've stayed at many campsites in many countries and have formed a picture in my mind of my perfect site. When creating the Old Vicarage Campsite, I wanted to make it as close to this as possible. I've had to make some allowances- I'd like a beach and a waterfall, but they are proving tricky. Other than that I've done my best with what I had available! A simple site with the bare essentials, tents only, campfires allowed and no unnecessary rules or restrictions. I hope you enjoy staying at the site as much as I do running it.
Bernie
Established in 2011, the Old Vicarage Campsite was created by people passionate about camping for people passionate about camping.
These are the features that make the Old Vicarage Campsite great
Camp where YOU want; We have no formal pitch boundaries, so families or groups can group tents together to make their own camp while couples can have a peaceful corner to themselves. With over 2 acres and a strictly limited number of bookings, you are guaranteed plenty of space.
Relax; Children can run free and play safely on our car free campsite. Sleep soundly without the sound of cars coming and going. Park in our convenient car park beside the camp-ground and use the provided wheel barrows to ferry your gear the short distance to your the pitch (10-100m, depending where you choose to camp).
Great value for money; Camping should be affordable. We charge a flat rate through the whole season, regardless of holidays or high seasons. No extras, no hidden costs.
Cook on a real log campfire with one of our custom made Bernie Braziers; Cook in the fire or on the hotplate, toast marsh mallows over the embers, enjoy the warmth or just get mesmerised by the flames of a real wood fire. We supply specially selected firewood, seasoned and split to the perfect size for the braziers.
Great rural location; Middle of nowhere, centre of everywhere! Ideally situated to enjoy the Norfolk Broads, Norfolk Coast and the City of Norwich, as well as the local countryside. In the evenings, enjoy the magnificent sunsets and gazing at the stars in our clear night's skies.
Open to everyone; Families, friends, couples, individuals, pets and groups are all welcome.
The Old Vicarage Campsite is a great place to stay, relax and enjoy the Norfolk countryside.
We don't think it's fair to cherry-pick reviews and present them here.
To find independant, unfiltered reviews of the campsite, please search for The Old Vicarage Campsite on Google, Cool Camping and Tripadvisor.
Find us on Instagram and Facebook for up to date pictures and information.
If you've visited the site, please leave us a review and share your photos and memories with us and the world.
#theoldvicaragecampsite
We really appreciate you taking the time to leave a review and we welcome ALL feedback!